FORZA 7in Cloth Dodgeball Balls [Size 2]
FORZA 7in Cloth Dodgeball Balls [Size 2]
Size 2 Dodgeball Balls – Ideal for High School P.E. & Training Sessions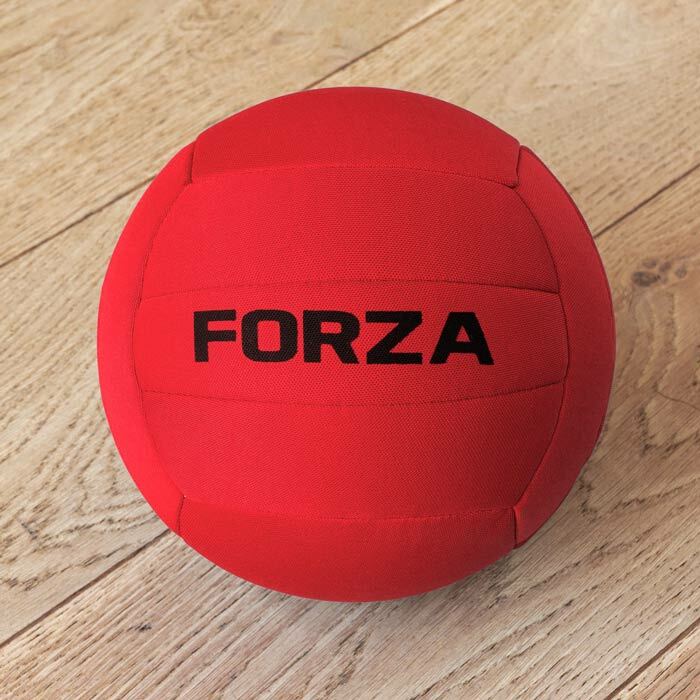 Size 2 Dodgeballs
These size 2 dodgeballs have a 7in diameter making them perfect for older children & teenagers to use. The interlocking polyester fabric with a double-knit construction ensures long lasting performance.
2 Colour Options
Available in blue or red in packs of 1 or 6, these dodgeballs for schools are perfect for multiple sports training sessions including dodgeball, handball, football, netball & basketball.
Durable Construction
These premium dodgeballs feature a 2.0 mm LD EVA layer over a reinforced bladder to ensure air retention & durability. The construction of the ball creates a soft touch & non-sting design to prevent injury.
Description
FORZA 7in Cloth Dodgeballs – Non-Sting Design Ideal for Junior Players
An ideal option for junior players & high school PE lessons, these size 2 indoor dodgeballs can be used for multiple sports. The durable construction from a 100% polyester outer fabric, over a 2.0mm LD EVA layer & a reinforced bladder ensures high levels of air retention & durability. The 14-panel design is made using interlocking polyester with a double-knit construction (150-160 gsm). The polyester cloth has also been treated with bacterial protection for high levels of hygiene. An interchangeable needle valve system into the bladder prevents air from escaping to keep the balls shape. The soft dodgeballs conform with the WDBF (World Dodgeball Federation) size & material regulations. Available in red, blue or yellow/black.
Excellent option for dodgeball training & for other sports including football, netball & basketball
14 panel design with interlocking & double knitted polyester fabric ensures long-lasting use
High levels of air retention due to the bladder featuring an interchangeable needle valve system
The reinforced bladder is covered with a soft 2mm EVA foam & a polyester cloth fabric exterior
High-quality blue, red & yellow/black dodgeballs available separately or in packs of 6 - Suitable for junior players
The FORZA 7in Dodgeballs are ideal for multiple sports training including handball, football, netball & basketball. For more school equipment please see the essentials above.
Specifications
FORZA 7in Cloth Dodgeballs Specifications
Dimensions:
Size 2 Dodgeball – 7in | 18cm Diameter
Materials:
Interlocking 100% polyester fabric with a double-knit construction (150-160 gsm)
2.0 mm LD EVA Based microcellular ball
Heat transferred printing technology ensures the ball is scratch resistant
Miscellaneous:
Perfect option for PE lessons & high school children
Designed to meet the official WDBF (World Dodgeball Federation) regulations
Available in blue, red or yellow/black
Delivered deflated – Requires a pump to inflate
Recently Viewed
FORTRESS Portable Cricket Scoreboard [Standard/Deluxe]
SG$239.99