High Quality Balance Cushion – For Gym & Home Workouts
Anti-Burst PVC
Constructed using high-quality anti-burst PVC for long lasting performance. Included is a hand pump to inflate the balance cushion in seconds. A perfect option for home & gym workouts.
Lightweight Design
The lightweight design makes transportation of the balance cushion simple. Due to its compact size it is also convenient to store when not in use. Use for stretching & balance exercise.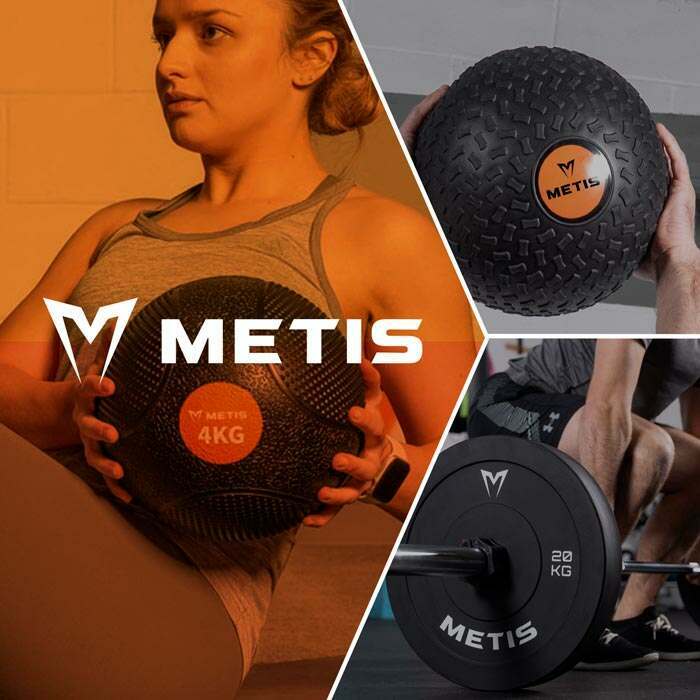 EXPLORE THE METIS RANGE
Set your goals & achieve them with the dynamic METIS fitness range. A range that covers all types of fitness & exercise, METIS is a brand that delivers professional quality for everyone.
Description
METIS Balance Cushion – Pimpled Side For Standing Exercises
Transform your fitness sessions with this high-quality METIS Balance Cushion. Innovatively designed, the versatile wobble cushion allows you to target core muscles, your cardiovascular system, leg muscles, glutes & overall balance. Manufactured using puncture-resistant PVC, the disc balance cushion features a 'spiky' side designed provide excellent grip during standing exercises. The alternative side is smooth & acts as a comfortable cushion for seat-based exercises. Lightweight, portable & can be inflated in seconds – high-quality hand pump included.
METIS Balance Cushion – Premium rubber cushion for balance exercises
Wobble cushion is created using anti-burst PVC for long-lasting performance
Cushion features a pimpled side to provide excellent grip for standing exercises
Alternative side features a smooth surface for excellent comfort when sitting
Lightweight, portable & easy to inflate – high-quality hand pump included
Specifications
METIS Balance Cushion Specifications
Dimensions:
Cushion Diameter: 33cm | 13in
Approx. Height (Inflated): 7cm | 3in
Materials:
Manufactured using anti-burst PVC – long-lasting performance guaranteed
One side is pimpled to provide excellent grip during standing exercises
Alternative side is smoother with softer dimples for supreme comfort during seated exercises
Miscellaneous:
Colour: Black
Lightweight, portable & suitable for any surface
Inflates in seconds & comes with a hand pump included