METIS Reflex Punch Bag [Speed Bag + Bar]
METIS Reflex Punch Bag [Speed Bag + Bar]

METIS Reflex Punch Bag – Perfect For Speed & Combination Training
Adjustable Pole
Adjustable telescopic pole allows the height to be altered from 1.6m to 2.1m (5.2ft to 6.9ft) to suit all ages. This provides you with more authentic training experience to improve your skills.
3IN1 Training
3-in-1 training bag with traditional speed bag to focus on speed & combinations, rotating arm to improve reactions, blocks & counters & finally the centre bag to practice body shots & kicks.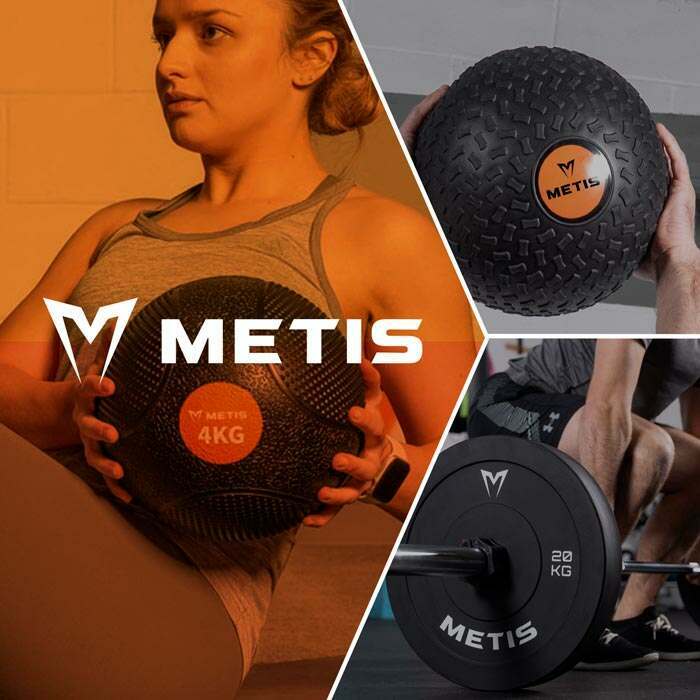 EXPLORE THE METIS RANGE
Set your goals & achieve them with the dynamic METIS fitness range. A range that covers all types of fitness & exercise, METIS is a brand that delivers professional quality for everyone.
Description
METIS Adjustable Reflex Punch Bag - Perfect For A Complete Boxing Training Session
The adjustable boxing speed balls are ideal for developing different areas of your combat training. Featuring a 3in1 design, these bags have a traditional speed ball at the top for speed & combination training, a rotating arm for practicing blocks & a centre bag to improve body shots, jabs & kicks. A telescopic steel pole in the centre can be adjusted to various heights to suit children & adults boxing training. Easily adjust the pole by loosening the screw & moving the pole to the desired height. The base of the boxing speed ball can be filled with water & has anti-slip rubber strips on the bottom for increased stability when in use. Ideal option for gyms, boxing gyms or for home training.
3in1 speed punching bag with head target, rotating arm & centre bag for a full boxing session
Premium construction with double stitching & microfibre leather exterior for long-lasting performance
Shock absorbing EVA foam speed bags ideal for improving different areas of your combat training
High-quality steel telescopic pole can be adjusted to suit all heights & ages – Perfect for all abilities
Narrowly designed base allows you to move freely around the speed punching bag with 360° accessibility
Please Note: Do not punch the punchbag with your bare hands as it poses a big injury risk – Always use boxing gloves.
Specifications
METIS Reflex Punch Bag Specifications
Dimensions:
Adjustable height: 1.6m - 2.1m | 5.2ft – 6.9ft
Base: 50cm H x 45cm D | 19.7in H x 17.7in D
Weight without water: 18kg | 2.8st
Weight with water: approx. 95kg | 15st
Base water capacity: 74 L | 16.2 gal.
Materials:
All 3 components are made from ultra-durable microfibre leather & shock absorbing EVA foam
Double stitching on all seams for long-lasting performance
High-quality steel telescopic pole
Miscellaneous:
Ideal training equipment for blocking, ducking, dodging, stamina & strength
Perfect option for boxing, MMA & martial arts training
3in1 boxing speed ball for a full boxing training session
Base can be filled with 74L of water for maximum stability – the speed punching bag is suited for technique training rather than heavy hitting/power training
Easy assembly as the adjustable pole can be easily loosened to move & secure to the desired height
Recently Viewed
AquaTec Hand Pumps [2-Action Or 3-Action]
SG$69.99
FORZA Pro Training Vests [5 - 15 Packs]
SG$24.99
PINPOINT Dartboard Stand
SG$99.99
FORZA Contact & Push Rugby Pad [Junior or Senior]
SG$99.99
Regulation Volleyball Net (Cord Headline)
SG$59.99