Club Spec Cricket Matting - 2.74m Wide (Outdoor/Indoor)
Club Spec Cricket Matting - 2.74m Wide (Outdoor/Indoor)
Add Club Spec Matting And Push The Boundaries Of Your Set-Up!
PERFECT MATCH PREPERATION
Our club spec matting comes with in-built shockpads. The shockpads provide a truer bounce, bringing a touch of realism to your practice.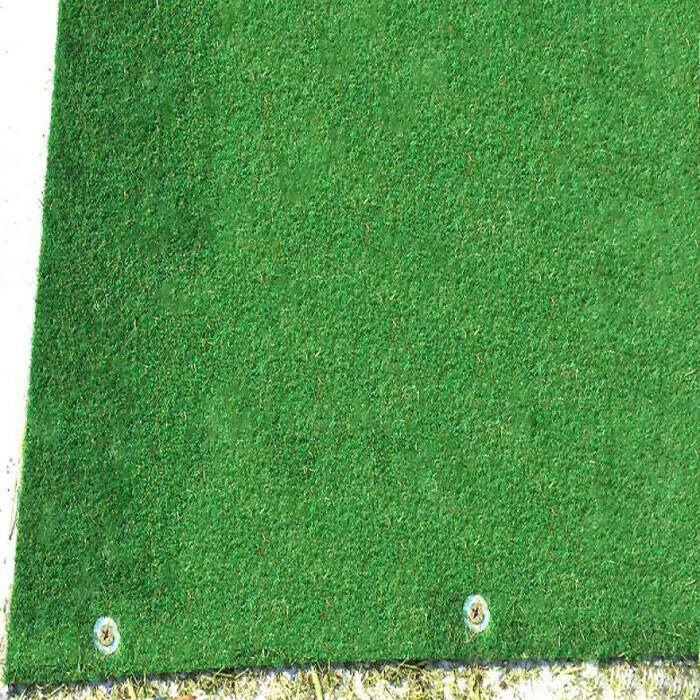 NOT FAIRWEATHER MATTING
UV stabilised and durable, the matting is built to withstand the harshest conditions. Its 12mm thick polypropylene won't be bowled out.
THE ONLY MATTING YOU NEED
With a little bit of TLC this club spec matting can last for up to 20 years. Invest in this premium quality matting and you won't be left stumped.
Description
Put In The Hours To Boost Your Batting Average With These Cricket Mats
Made from the most hard-wearing material that offers a consistent, true ball bounce over after over, our club spec cricket matting is the perfect option for schools, clubs or if you're looking for top notch home cricket net facilities.
Available in lengths up to 30m (98.5ft) to suit your exact specifications, these artificial cricket wickets can be used indoors during off-season or outside.
Great as practice batting cages or for competitive junior and midweek league matches.
As well as these first-class cricket mats, Net World Sports also stocks an unbeatable range of cricket nets and cricket practice cages, plus a whole host of sight screens, scoreboards, cricket pitch covers and essential training gear.
To ensure a truer simulation experience, the 2.5m wide shockpad underlay is an ideal accompaniment to the club spec cricket matting. Shockpad underlay is sold seperately by Net World Sports.
Specifications
Dimensions
• Club Spec Cricket Matting is 2.74m wide (9ft)
• Available in lengths from 1m (3ft) to 30m (98.5ft)
• Premium quality cricket matting is 12mm thick (club specification)
Weight
• Cricket matting weights approximately 1.6kg (3.5lbs) per square metre (10 square ft)
Materials:
• Cricket matting is manufactured from heavy-duty UV stabilised polypropylene
• Yarn is needle-punched into built-in shock pad for enhanced strength and durability
Usage Guidelines
• This cricket matting is designed for indoor or outdoor use
• It is advised that these artificial cricket wickets should be laid and secured on a flat hard surface using nails, pegs, glue or adhesive tape
Miscellaneous
• This cricket practice mat is capable of lasting for up to 20 years depending on the conditions and playing environment
You may also like
Club Spec Cricket Matting - 2m Wide (Outdoor/Indoor)
SG$149.99
Club Spec Cricket Matting - 4m Wide (Outdoor/Indoor)
SG$289.99
Roll Down Cricket Matting - 2m Wide (Indoor/Outdoor)
SG$179.99
Recently Viewed
Rugby Pro Corner Flag
SG$159.99
Rounders Batting Tee
SG$79.99
Baseball Netting - Premium Quality [Standard Size]
SG$6.99
FORZA Aussie Rules Football Speed Training Hurdles [6 Pack]
SG$54.99
Vermont Tennis Court Lines
SG$54.99