Work On Those Swings To Smash It Out The Park
Adjustable Height
The innovative telescopic design featured on the Rounders Batting Tee which allows the height to be adjusted to suit the user's requirements. Suitable for all ages & abilities.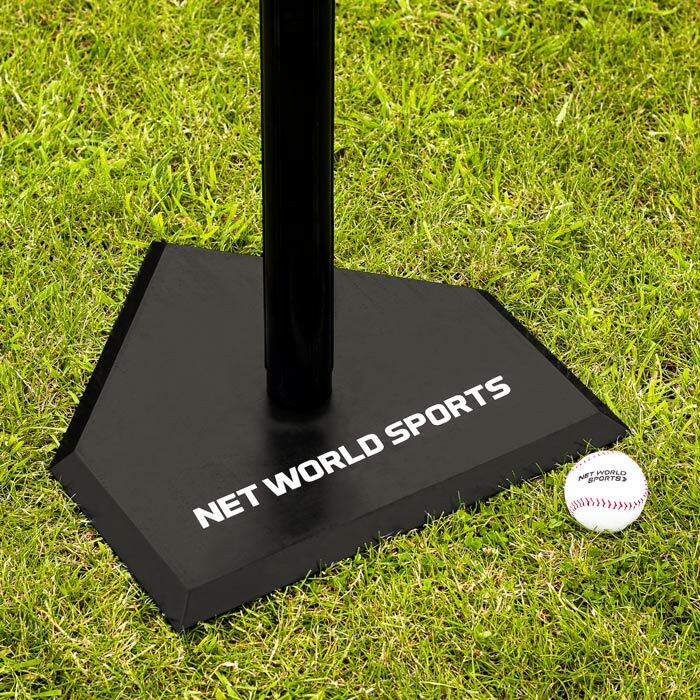 Premium Construction
Manufactured using heavy duty rubber with a steel plate insert in the base for increased stability to aid rounders practice. Impact resistant design ensures no damage when strikes are off target.
Batting Practice
Develop your rounders team batting skills to improve your performance on game day. The batting tee is 100% weather resistant ensuring it can be used both indoors & outdoors.
Description
Practice Your Hitting Skills & Become The Ultimate Rounders Player
Making contact with the ball and hitting as far as possible is a sure fire way to get yourself a rounder - or at least half if you're playing against a team with epic fielding skills!
The telescopic design of this batting practice tee allows players of different age groups to practise a variety of swings, whilst the durable rubber material will keep you batting for years to come.
We want your players to reach their full potential and the best rounders teams can slog that ball across the field, this hitting tee is a cost effective and simple way to take those batting skills to the next level and help your team win the match!


Net World Sports stocks a range of outdoor and indoor rounders equipment that's ideal for schools, clubs and family holidays. With everything from bats and balls to poles and bases, we can get your team in tip top condition and ready to smash it out the park.
Specifications
Material:
Base & Tee: Hard wearing rubber
100% weatherproof
Size:
Lowest Height: 55cm
Maximum Height: 1.2m
Misc:
Adjustable height for incredibly varied batting practice, simply slide the hitting zone up and down
Perfect for rounders, baseball, softball & T-ball practice
Base includes steel insert for additional durability
Weight: 4.5kg
You may also like
Freestanding STOP THAT BALL™ - Ball Stop Net & Posts [10ft High]
SG$229.99
Rounders Sets [Bats, Balls, Poles, Bases & Carry Bag]
SG$179.99