METIS Yoga Equipment Set [Grey Yoga Mat & 250cm Yoga Belt]
METIS Yoga Equipment Set [Grey Yoga Mat & 250cm Yoga Belt]
PREMIUM YOGA EQUIPMENT SET – PERFECT FOR DEVELOPING FLEXIBILITY
COMPLETE YOGA SET
The complete yoga equipment set includes all essentials needed to practice & develop yogi skills or workouts at home or the gym. Equipment can also be conveniently wiped down.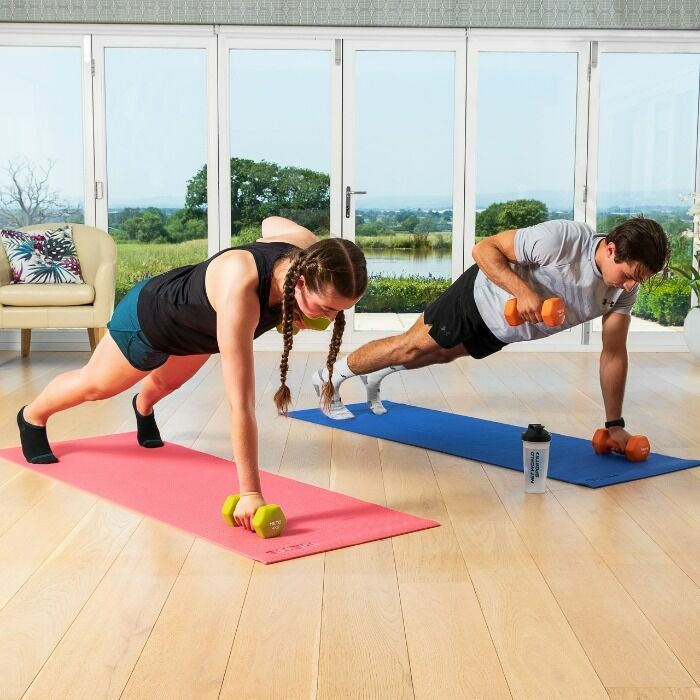 USE AT HOME OR THE GYM
Ideal for all home environments, the yoga equipment can be taken anywhere thanks to the carry strap. Which allows perfect yoga mat storage when mat is rolled away.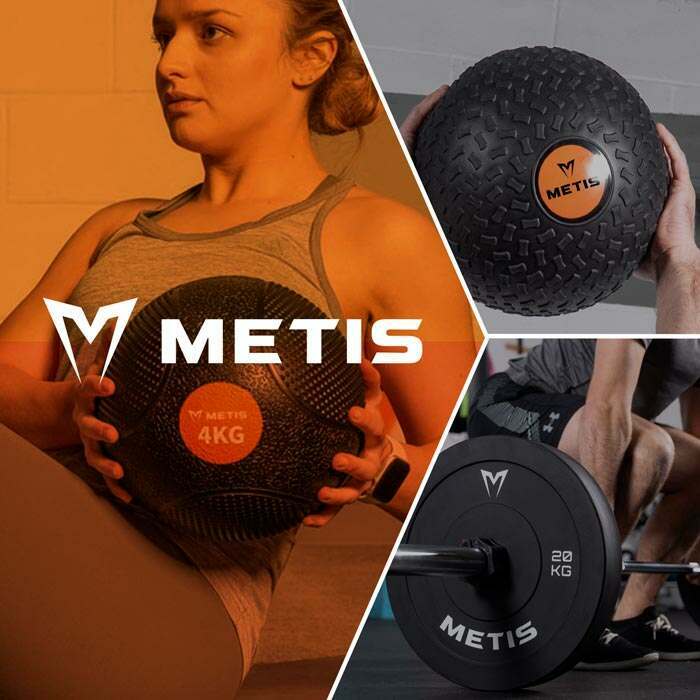 EXPLORE THE METIS RANGE
Set your goals & achieve them with the dynamic METIS fitness range. A range that covers all types of fitness & exercise, METIS is a brand that delivers professional quality for everyone.
Description
COMPLETE HOME YOGA FITNESS EQUIPMENT – PERFECT FOR ALL ABILITIES
The full yoga mat set includes all equipment needed to begin your yoga experience at home or within classes. Perfect for beginners & pros a like, the yoga equipment is included with a 6mm (0.2in) non-slip PVC foam thick yoga mat which reduces strain on joints and muscles thanks to the cushioned design. The eco-friendly yet durable yoga bricks are available in multiple sizes to expand yoga movements or poses with ease. The yoga belt, designed with a soft sturdy cotton, helps to align posture & can be used to ease into more difficult exercises whilst minimising injury or strain. The yoga fitness equipment set provides a safe & challenging set-up, which can effortlessly be taken on the go to various environments with the included carry strap.
The thick yoga mat is manufactured from eco-friendly PVC foam to cushion impact
Yoga blocks allow a range of more exercises & poses to be practiced easier
Durable Yoga strap is ideal for increasing flexibility & aiding more difficult exercises
Carry case allows the yoga mat to be carried to the gym or stored away with ease
The complete yoga equipment set provides all equipment needed for yoga exercises
WHAT YOU GET:
1x Non-slip PVC foam yoga mat
1x Yoga belt
1x Carry strap
2x Eva foam yoga bricks
Specifications
METIS YOGA EQUIPMENT SET SPECIFICATIONS
DIMENSIONS:
Yoga mat (L x W): 183cm x 61cm | 6ft x 2ft
Yoga mat thickness: 6mm | 0.2in
Yoga block (L x W x H): 7.5cm x 15cm x 23cm | 3in x 6in x 9in
Yoga block weight: 120g | 0.3lbs
Yoga belt: (L x W) 185cm x 4cm or 250cm x 4cm | 73in x 1.5in or 98in x 1.5in
Carry strap (L x W): 185cm x 4cm | 73in x 1.5in
MATERIALS:
Yoga mat: Eco-friendly non-slip PVC foam
Yoga blocks: Eco-friendly EVA foam
Yoga belt: Durable soft cotton
Yoga belt: Stainless steel D-ring
Carry strap: Polyester canvas
MISCELLANEOUS:
Yoga mat colour: Blue, Pink or Grey
Yoga block colour: Blue
Yoga belt colour: Blue
Carry mat colour: Blue
Carry mat is adjustable
Yoga mat is non-slip
Yoga blocks & yoga belt are available in multiple sizes
Equipment can be easily wiped down