METIS Fabric Resistance Bands
METIS Fabric Resistance Bands

Set Of 3 Fabric Resistance Bands – Perfect For Home & Gym Workouts
3x Resistances
Each set includes 3x resistance bands with varying strengths: Green = Light Resistance (8-12kg), Pink = Medium Resistance (12-16kg) & Purple = Heavy Resistance (16-20kg). Perfect for home/gym workouts.
Premium Material
These bands are made using a soft polyester & cotton blend reinforced with natural rubber to maintain stretch. Guaranteed long-lasting performance, these bands are lightweight for simple portability.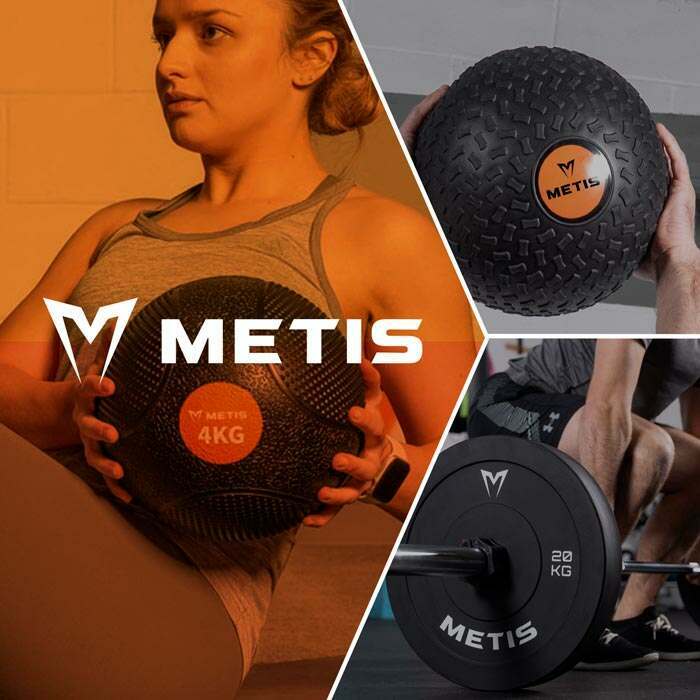 EXPLORE THE METIS RANGE
Set your goals & achieve them with the dynamic METIS fitness range. A range that covers all types of fitness & exercise, METIS is a brand that delivers professional quality for everyone.
Description
METIS Fabric Booty Bands – Increase The Intensity Of Your Workouts
Target, isolate & intensify your workouts using these high-quality booty resistance bands. These are a great gym accessory to increase tension on your muscles while performing various upper & lower body exercises. The soft polyester cotton material is reinforced with natural rubber to improve stretch & for user comfort. Complete with a lightweight design, these short resistance bands are easily transported to & from the gym. The METIS Fabric Resistance Bands are available in a pack of 3 & offer different strengths: Light, Medium & Heavy. Different strengths have a different level of stretch meaning you will feel more tension & resistance. Featuring a non-slip inner grips which ensures the bands will not roll up, fall, or require adjustment throughout exercises. Ideal to use while performing glute bridges, donkey kicks, goblet squats & more.
METIS Fabric Resistance Bands – Excellent accessory to intensify gym & home workouts
A perfect option to isolate areas of the body including your inner legs, glutes & more
Non-slip cotton & rubber blend can cope with long-term use without losing stretch
Lightweight design ensures the bands can easily be transported to & from the gym
Booty band set includes a light, medium & heavy resistance band to target the full body
PLEASE NOTE: Always seek professional advice on technique & resistance levels before using our resistance bands.
Specifications
METIS Fabric Resistance Bands Specifications
What You Get:
1x Green Band – Light resistance (8 - 12kg | 17.5 - 26.5lbs)
1x Pink Band – Medium resistance (12 - 16kg | 26.5 - 35lbs)
1x Purple Band – Heavy resistance (16 - 20kg | 35 - 44lbs)
Please Note – Resistance levels in kilograms are only a rough estimation as actual resistance will vary based on factors such as temperature, usage of product, & direction of force.
Dimensions:
Green: 33cm L x 8cm W | 13in L x 3in W
Pink: 33cm L x 8cm W | 13in L x 3in W
Purple: 43cm L x 8cm W | 17in L x 3in W
Materials:
Made using polyester cotton material reinforced with natural rubber
Miscellaneous:
Lightweight & ultra-portable design
Bold colours featuring a premium logo
Perfect addition for gym & home workouts
Aids flexibility & can help prevent injuries
Recently Viewed
Vermont Archon Tennis Racket
SG$99.99
Vermont Mini Table Tennis Table
SG$379.99
FORZA Hurdle/Agility Poles & Clips
SG$29.99
10 Water Bottles (750ml) & Foldable Bottle Carrier
SG$69.99
Baseball Batting Tee
SG$92.99