Harrier Chiminea [Large Chiminea Only]
Harrier Chiminea [Large Chiminea Only]
GARDEN PATIO HARRIER CHIMINEA – CREATE A UNIQUE WARM SETTING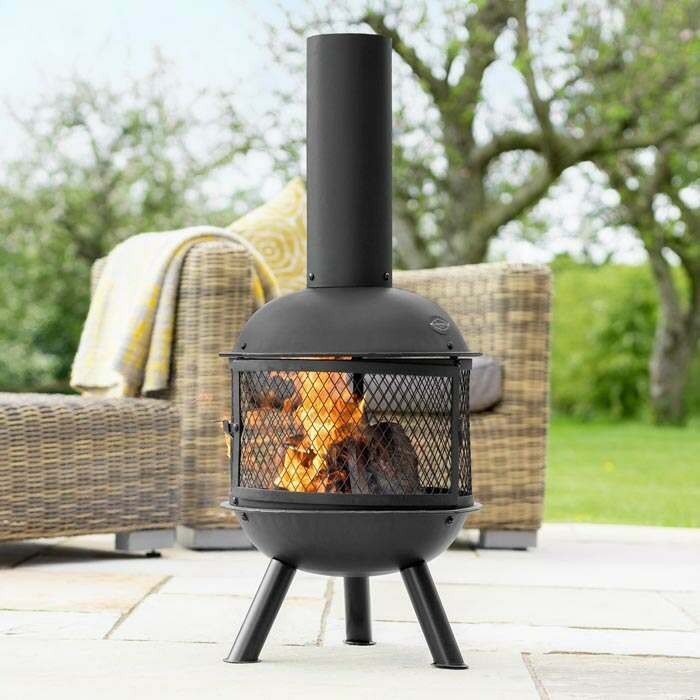 WOOD BURNING CHIMINEAS
Our portable chiminea range works with both logs & charcoal to create warm temperatures & atmospheres for your social outdoor gatherings.
MODERN DESIGN
Our garden chimineas boast a contemporary, minimalistic design, which is protected by a black powder coating to maintain its new and stylish look.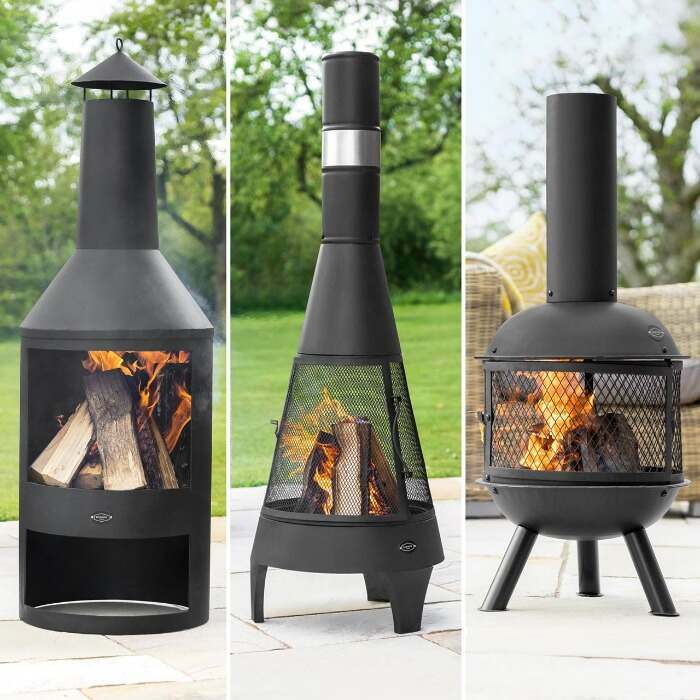 MULTIPLE SIZES AVAILABLE
With various sized chimineas to choose from, our durable chimineas can fit into all garden spaces which includes a poker for easy yet safe use.
Description
GARDEN CHIMINEA – OUTDOOR CHIMINEA WITH WOOD STORAGE
This modern chiminea has a contemporary design to suit any outdoor space. Made from durable steel for stability, the black powder coating protects the materials and keeps your metal chiminea looking stylish and new for longer. Your contemporary chiminea is light-in-weight, so you can adjust the position of the outdoor fire chimney with ease. The black chiminea works with both logs and charcoal to create the perfect outdoor space to relax. A large chiminea cover is an optional upgrade to better protect your large chiminea for sale when not in use. As well as the tall chiminea, you will also receive a poker to complete your set up. Patio chiminea requires some assembly.
Harrier Chiminea [Large] – Chiminea with log store so you can keep your logs close by
Chiminea patio heater boasts a durable steel construction and contemporary design
Outdoor fire chiminea creates warm temperatures & atmospheres for those long summer nights
Best chiminea for heat - chiminea log burner also suitable as a charcoal chiminea
Garden fire chiminea comes with chiminea accessories, including a poker for increased safety
Net World Sports offers a wide range of Home & Garden Equipment. For Harrier Patio Heaters, Harrier Fire Pits and more, please see the essentials above.
Specifications
Harrier Chiminea Fire Pit Specifications
DIMENSIONS:
Large chiminea size: 45cm x 135cm | 18in x 53in
Medium chiminea size: 45cm x 120cm | 18in x 47in
Small chiminea size: 37cm x 90cm | 15in x 35in
Large chiminea weight: 10kg | 22lb
Medium chiminea weight: 8kg | 18lb
Small chiminea weight: 5kg | 11lb
MATERIALS:
Manufactured from durable steel to ensure stability
Black powder coating keeps patio chiminea looking stylish & new for longer
MISCELLANEOUS:
Poker included with chiminea
Works with both logs & charcoal
Some assembly is required
Lightweight design enables user to easily move chiminea to desired location
Handy log storage allows you to keep your logs close and organised
Recently Viewed
FORZA Pro Passing Arc Bases [Pack of 8]
SG$149.99
FORTRESS Pro Baseball Batting Tee
SG$139.99
Speed & Agility Football Training Ladder
SG$19.99
5.6m x 2m FORZA Alu110 Freestanding Stadium Box Football Goal
SG$5,774.99
FORB Portable Garden Golf Net - 7ft x 7ft
SG$129.99