FORZA Recreational Backyard Football
FORZA Recreational Backyard Football
Lightweight Size 4 Recreational Garden Football For Family Fun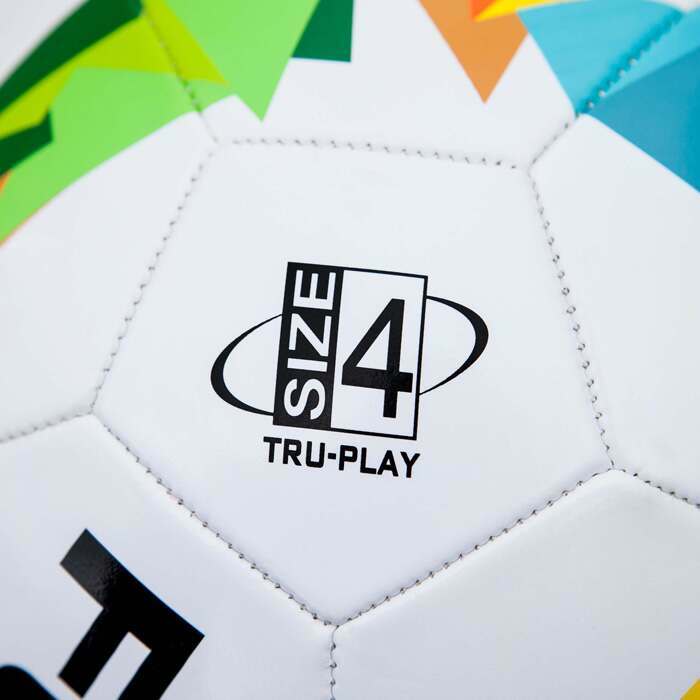 Reliable Backyard Football
Your youngsters can enjoy countless hours of football fun thanks to this durable ball. Its tough outer skin can endure repeated use while maintaining its shape and inflation.
Lightweight Backyard Football
Regulation size balls can be overwhelming to juniors. This lightweight size 4 'TruPlay' football is perfect for juniors looking to enjoy a back garden kickaround.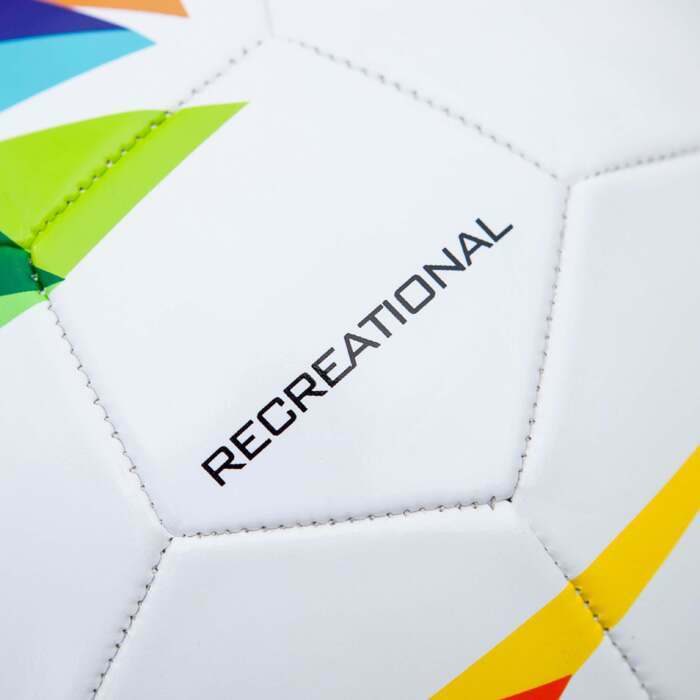 Best Football For Children
Every football fans dream is to run out on the hallowed turf of their favourite teams pitch. This junior backyard ball will help them kickstart their journey to the top.
Description
FORZA Garden Football – The Ultimate Lightweight Size 4 Recreational Football For Kids
Turn your back garden into a junior football arena with the FORZA Garden Football. Perfect for consistent use all year round, the lightweight recreational football is less likely to cause damage to your surrounding property than tougher traditional footballs. The regulation size 4 footballs for juniors are the best way to introduce the next generation to the beautiful game.
Regulation size 4 recreation garden football ball designed for use by kids and families
Strong and long-lasting manufacturing with a tough outer-layer and reinforced inner bladder
Designed with a traditional white base emblazoned with a vivid and colourful pattern
Garden football made with a lightweight design which will protect windows, plant pots and panels
Available in packs of 1, 3 or 40 garden footballs, allowing you to tailor your order to suit your needs
The lightweight size 4 garden football is the perfect size for junior footballers getting to grips with the fundamentals of the game. Less cumbersome and better suited to kids than their size 5 counterparts, the 'TruPlay' recreational football will become a high-quality addition to family kickabouts in the back garden for years to come.
No matter how many casual games and practice sessions the ball endures, it will retain its shape and inflation levels. Having been manufactured with a sturdy outer skin and heavy duty reinforced inner bladder, the high value garden football for kids is capable of providing countless hours of football action without becoming damaged.
Not only can this durable size 4 football add a professional element to back garden football games, but it can also be used by primary schools who host lunchtime and after school matches. Enflame a lifelong passion for the beautiful game by adding the FORZA Garden Football to your back garden set up.
Specifications
FORZA Garden Football Specifications
Size
Size 4 'TruPlay' junior backyard football
Colour
Traditional white design with multi-coloured patterning
Quantity
Available in packs of 1, 3 or 20
Panel Quantity
30 panels
Materials
Highly durable outer skin and inner bladder - maintains shape and inflation for repeated match use
Ideal for use in the backyard as well as in primary schools
PLEASE NOTE: Balls are delivered flat and will therefore require inflating prior to use.
You may also like
FORZA Training Football
SG$19.99
FORZA Match Football
SG$44.99